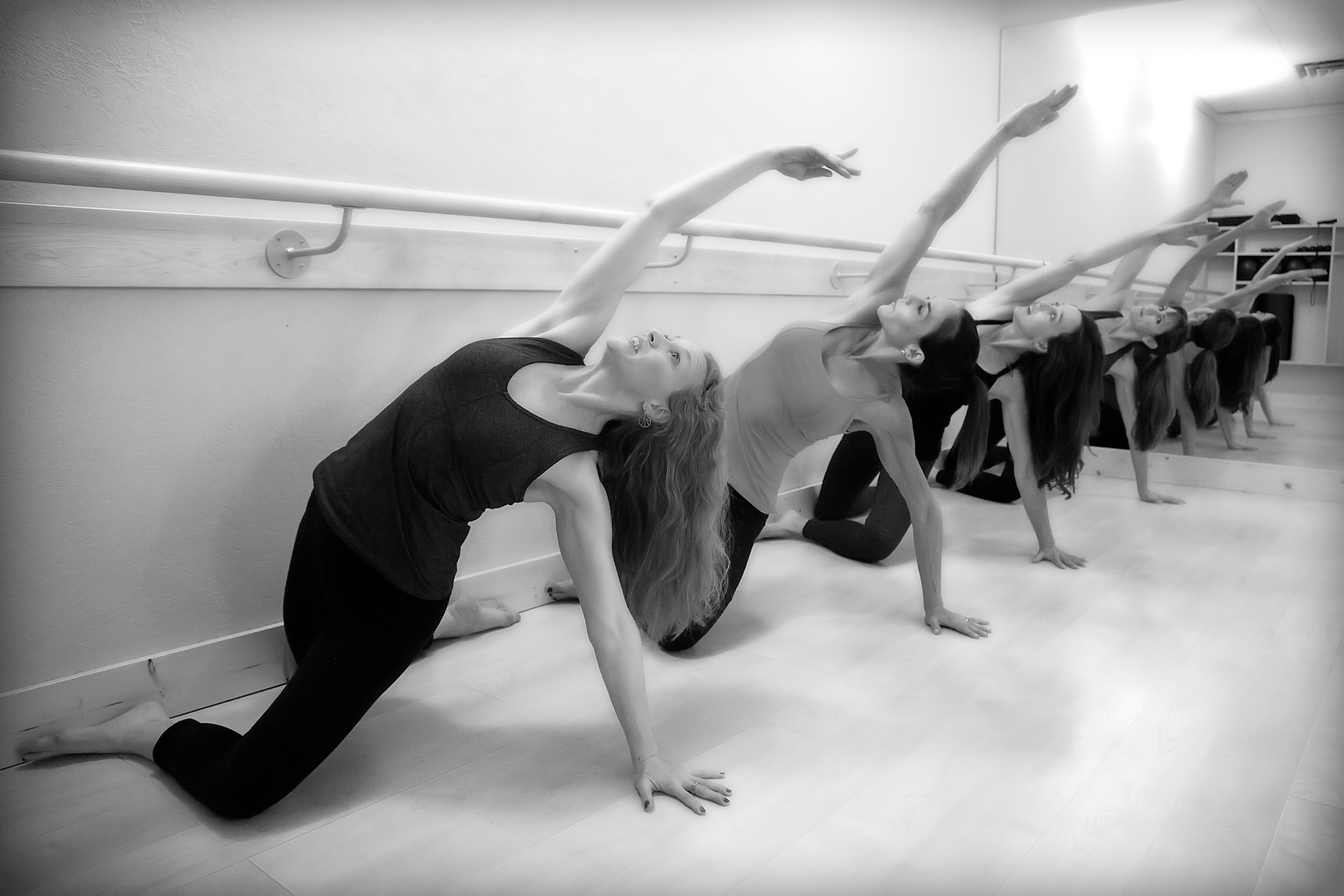 Elevate your Bottom Line!
Toned arms, sculpted back, shapely legs, a lifted seat, flat abs, and a workout your members absolutely adore! BarreElevate combines the power of resistance training, the core conditioning of Pilates, the flexibility of Yoga, and the grace of dance, inspiring a workout that changes bodies and elevates lives!
BarreElevate will elevate your bottom line, increasing revenue by boosting your class participation and bringing in new members!
BarreElevate is dedicated to being the premiere barre fitness program!  We provide the marketing support via electronic flyers that you email to your database, and hard copies for your facility as well.
We provide the best teacher training and support available, period! Instructors who join our B.E Membership Community, receive new choreography, music, and marketing support regularly. They also benefit by listing their teaching location and web address on the BarreElevate website, driving traffic to your website!
Meet Demand!
Barre workouts are among the hottest fitness classes today, favored by celebrities, workout enthusiasts and newcomers alike. Magazines such as Health, Fitness, Allure, Shape, Cosmopolitan, Women's Fitness, and talk shows such as The Today show, have validated that Barre fitness classes are in demand, and here to stay!
Boost traffic, visibility, and referrals.
BarreElevate enthusiasts love their workout, get fabulous results, and tell their friends!
Improve Member Retention
Our classes change bodies and change lives! Members love the way they feel and look and leave class totally elevated! The classes are easy to follow, engaging, and effective. Teachers who are part of our B.E Membership Community receive updated content and support regularly, making it easy to keep members coming back week after week.
Capture non-traditional exercisers
Exercises who would never consider taking a traditional group exercise class, flock to a BarreElevate class. Some come because they are tired of traditional group exercise classes, others come because they like the fusion of Pilates, Dance, and Yoga, and all keep coming back because they love the results.